Hitting The Reset Button
January 18, 2021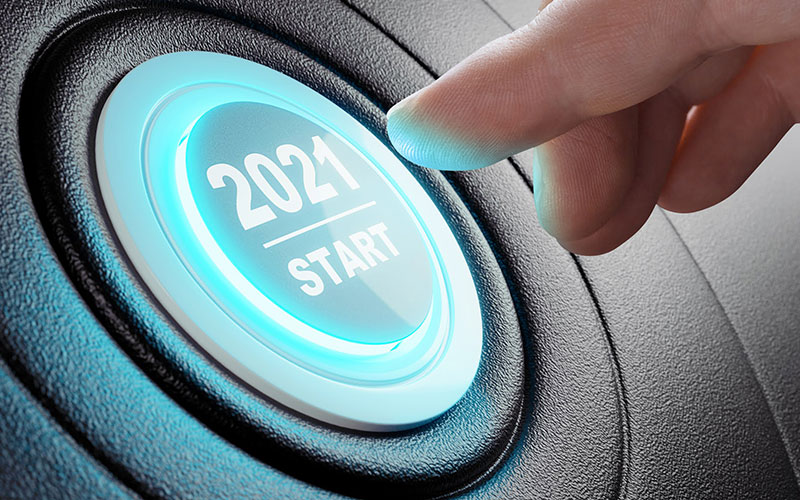 "Staying positive doesn't mean you have to be happy all the time. It means that even on hard days you know that there are better ones coming."
Staying positive has been difficult over the past year, as the unique challenges of 2020 affected all of us in different ways. As we begin a new year facing similar challenges, now is a great time to press the reset button. 
The dictionary defines reset as setting, adjusting or fixing in a new or different way; to reset priorities. This is the season for reflection and it allows us an opportunity to re-examine our goals for this new year.  
Last year, many managers learned that 'how' they managed became vital during a time of crisis. How has COVID-19 changed your leadership style — is it for the better or for the worse? Take time to reset your techniques for the upcoming year as undoubtably, there will continue to be challenges.  
Managers also began looking at goals and objectives differently. As daily operations were changing rapidly last year, many reflected on what primary task could be accomplished today. Hopefully, this year has you moving forward with confidence that you can raise the bar — maybe by increasing to three tasks each day.
Of course, there are some carry-overs from last year that will remain with us. The one that has impacted so many businesses is remote work. It will continue to be a viable option for some businesses in the coming year.  
I remain optimistic that there will be better days on the horizon. Take time to hit your reset button so you can navigate this year with new hope and expectations. 
Let's all stay positive and do our best to manage with purpose, strength and confidence in better things to come — resulting in less stress, more collaboration and greater efficiencies.  
For more information about hitting the reset button from the experts at Mindbankhr, please contact us here or call us at 616.334.7026.