New Ways to Support Your Employees
October 12, 2020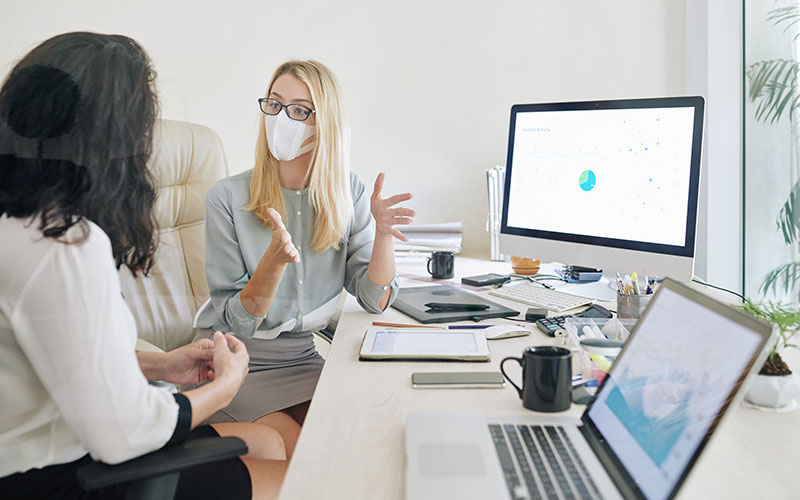 We are all going through life in unique ways. With many in the workforce adjusting to back to work, parents are also adjusting to back to school with their kids.  Now is an opportunity for you as leaders to ask your employees how are they adapting.
Over the past several months, experts and surveys have told us that Employee Assistance Program utilization has increased significantly since March. Workplace conflict has become more challenging to resolve with remote workers. Even more troublesome, 1 in 7 kids face hunger. (Feeding America)
Everyone has been impacted in different ways. Reconnecting with employees on this front can not only help you to understand their concerns; but also do what leaders do best — solve problems. Assisting employees during challenging times can create better engagement, better trust and better working relationships. The ideas generated in a conversation when trying to solve a common challenge can be inspiring.
Here are some ideas to get you started:
Allow a one-time rollover of unused vacation

Hire a tutor for the office so parents can drop off children during work hours for an on-site learning environment

Consider virtual town hall meetings, informal surveys or small group chats to engage with your workforce to address specific topics
Solving problems starts by first talking about them. Have a conversation with your employees to understand how they are coping.  And then ask how can you help.
If you like this post please share it with others and if you have anything to add, feel free to share it with us! We can all benefit from each other's knowledge.
For more information about new ways to support your employees, from the experts at Mindbankhr, please contact us here or call us at 616.334.7026.